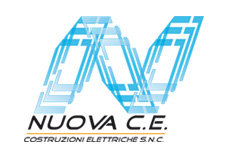 HOMEPAGE
ALARMS
The Aura Foggy protects your assets in seconds by wrapping them in an impenetrable fog. Our system physically
forces thieves to flee by taking their eyes off.
Unlike traditional systems, the Aura Foggy always fights every theft attempt.
THERE IS NO VIEW.
THERE IS NO SPACE.
THERE IS NO THEFT.
Watch the video demonstration
Aware that each customer has its own needs, we can create customized alarm and video surveillance systems, by
using highly specialized personnel, absolute confidence and constantly updated according to the regulations in force to offer customers a service in line with modern technology.
Hence the collaboration with the AURA SICUREZZA company, of which we are authorized dealers and installers.
Nuova C.E. Costruzioni Elettriche S.n.c., Che Guevara Street No. 5/A, 41122 Modena (MO)
Tel. +39 059 252359 Fax. +39 059 253744
Fiscal code and VAT number: 03385360361 - Web: www.nuovace.com - Contacts