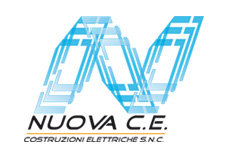 HOMEPAGE
CIVIL
HOME AUTOMATION
NUOVA C.E. Costruzioni Elettriche Snc is able to produce civil systems in compliance with current regulations,
from the estimate and design to the delivery of the final system. We also offer an installation service for satellite dishes and digital terrestrial antennas.
We are Sky authorized installers too.
Considering the importance acquired by domotics in the management of modern homes, we make ourselves available, depending on the needs of the customer, to propose the most appropriate solutions to achieve the best results in energy savings and interaction with various appliances.
Nuova C.E. Costruzioni Elettriche S.n.c., Che Guevara Street No. 5/A, 41122 Modena (MO)
Tel. +39 059 252359 Fax. +39 059 253744
Fiscal code and VAT number: 03385360361 - Web: www.nuovace.com - Contacts